Alumni
We are immensely proud of our learners and keep in touch with many of them as they follow their own individual pathways after Honywood. Many return to help mentor our current learners or take part in Pathway events, giving advice based on their own experience of making choices when they leave Honywood.
Our thanks to our former learners who have volunteered to appear on this page. If you are former learner and would like to share your journey, please contact Mrs Frogley at the school by email [email protected] or via the alumni Facebook page.
Click below to read their biographies.
Katie Armitage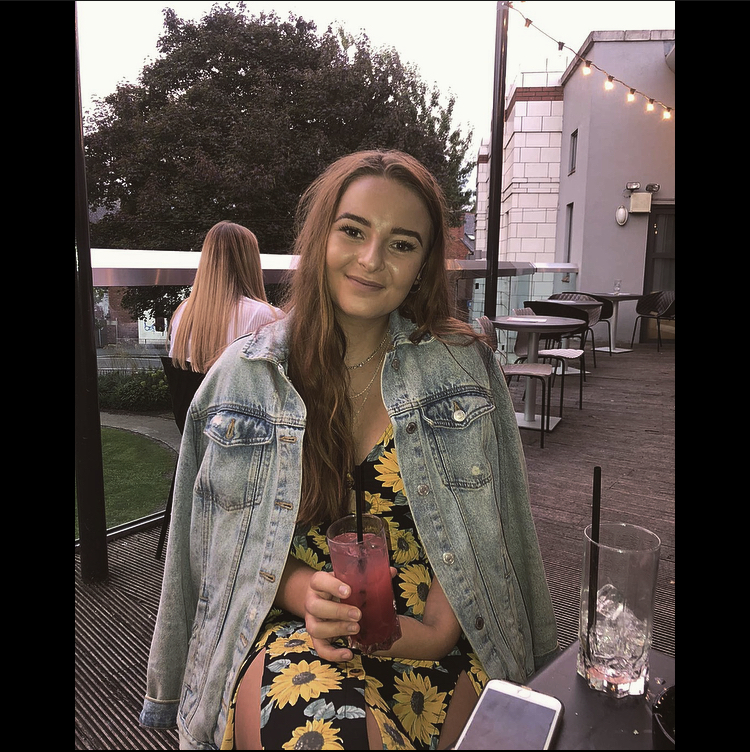 Since Honywood, I've been to college, where I achieved my A-levels, which allowed me to get into my 1st choice university - Leeds Trinity! I took a year out before going to university, working (a lot)! I went into schools to teach dance and tennis, I ran my own sessions at my local tennis club, and I always worked as a waitress at a local restaurant. Then in 2019, I went to University to study sports coaching. I'm now in my second year, and loving it! It hasn't exactly been the university experience I expected (due to covid) but none the less, it has been an amazing experience so far. I can't thank Honywood enough for allowing me to develop those important life skills that have helped me get to where I am today!
emma cooke
Leaver 2014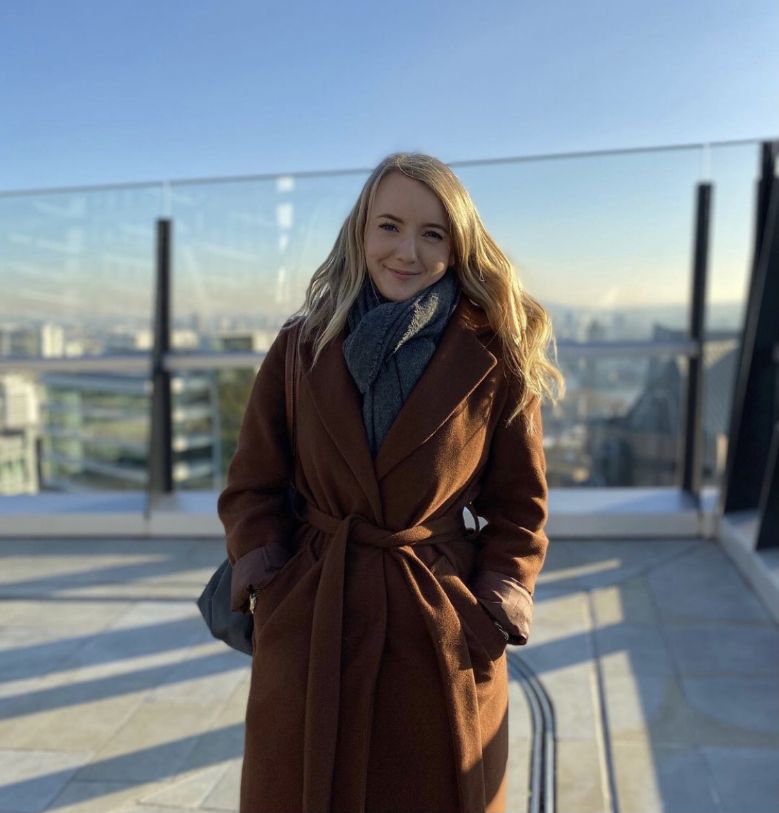 I attended Honywood from 2009-14, before going to the Colchester Sixth Form to study A-levels in Geography, Environmental Science, RS and Geology. I then went on to Study BSC Geography at the University of Nottingham from 2016-19, where I graduated with a 2:1. Whilst at University I was provided the opportunity to work as an international research assistant on a field trip to the Mount St Helens National Park, investigating the implications of volcanic eruptions on the landscape. I also volunteered as an ambassador for the Royal Geographic Society and completed a 9 week internship at the Aon Global Broking Centre, during my time at university. After my graduation in Summer 2019, I started a graduate role at Aon in the Marine Insurance division, where I had previously interned. I now work as a Superyacht insurance broker in the Global Yacht team at Aon, working with Underwriters in both Lloyd's of London and Company markets. Having taken further exams, I received my Diploma from the Chartered Insurance Institute in 2021. The job is incredibly varied and has provided amazing opportunities to be involved in various industries and meet influential people. It certainly wasn't the career path I had planned when I left Honywood, but one thing I had learnt at Honywood, was to take all the opportunities given to me, and without that advice I definitely wouldn't have taken the path I have!
DOMINIC COWELL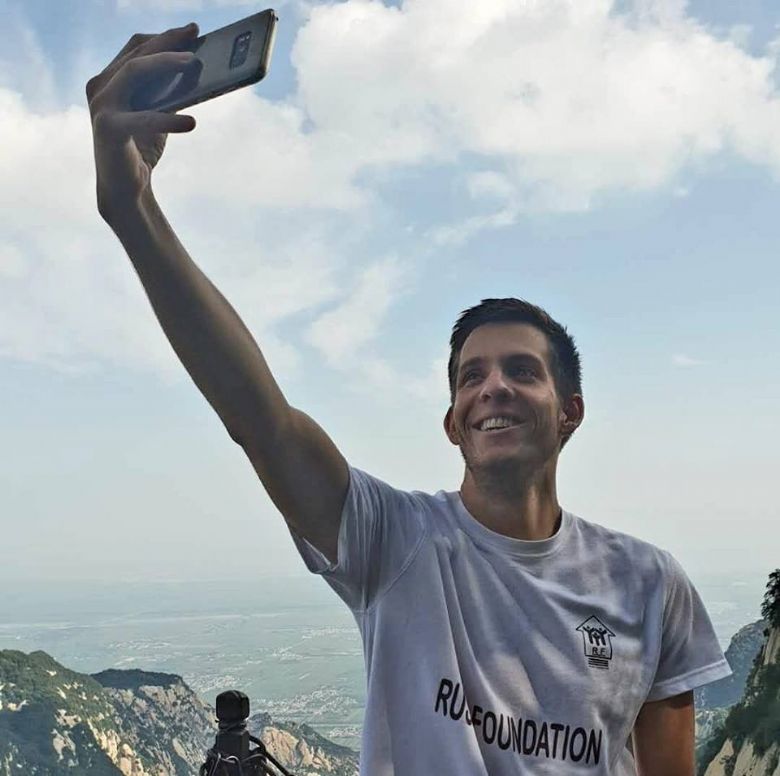 Leaver 2011
College: Colchester Sixth Form College
University: Loughborough University – Management Sciences BSc
Graduate Job: Accenture – Technology Consultant // Russ International – Co-Founder
College
Upon completing five years' at Honywood, I went on to Colchester Sixth Form College to study A Levels in Business, Politics, English, World Development and Citizenship (alongside AS Level Law). My grades at Honywood were what many would consider to be relatively average (primarily a mix of 'B' and 'C' grades), however I went on to achieve A*-Bs in each of my A Levels – although this obviously took a lot of hard work and dedication!
Gap Year
After Sixth Form, I made the decision to take a year out, spending my time between working in a restaurant and travelling. I was able to travel for more than 7 months', despite having no money saved prior to finishing Sixth Form, visiting countries from India through to the Philippines. During this year, I also started the process of registering a charity in the UK (Russ International), to work alongside an Indian charity that I first became involved in whilst at Sixth Form (Russ Foundation). We work in; health, education, HIV/AIDS, Tuberculosis and ecology, and I am proud to say that our charity now reaches annual revenues of more than GBP 25,000, two years after registering!
University
Whilst my 'Gap Year' was an incredible period for me, the following 4 years at Loughborough University undoubtedly topped this. My time at Loughborough concluded with a 'First Class with Honours' degree in Management Sciences BSc, alongside winning various awards such as 'Enterprising Student of the Year' in my final year. Through Russ International, I have also now brought 35 students to India on volunteering expeditions, a legacy that I envisage to continue at the University for years' to come.
Placement and Graduation
As my degree was a 'sandwich course', my third year at the University was spent on an industrial placement, whereby I worked for Accenture – a global technology consulting firm. Here, I was privileged to work alongside major organisations in both the public and private sector, working on technology transformation projects.
My time on placement also resulted in a Graduate offer, which I gladly accepted and will be starting in January 2019. As a Consultant, I have the opportunity to work in a diverse range of industries and organisations, whether that be a police force, bank, consumer electronics company or something completely different.
Prior to starting my Graduate role, I chose to spend a further 5 months' travelling (using money saved during my placement), bringing my total number of travelled countries to 25, from North Korea through to Nicaragua (alongside no fewer than 17 trips to India over a 5 year period).
Advice and Tips
Take every opportunity you get and grab them with both hands! You might turn out to not enjoy something, but don't regret it; you might just surprise yourself. Many of my teachers' at Honywood have made a truly lasting impact on my life; even today, I think about certain messages that I was given by teachers' and they continue to drive me to work hard and be the best that I can be. They want you to succeed; listen to them, learn from them and be inspired by them – you won't be studying at school again!
Leaving school may, for many, be a daunting period; but some of your best years' can be just around the corner if you make the right decisions and follow your dreams. Finally, as students' and Alumni of Honywood, we are in a privileged position; use your privilege and make a positive impact on the world – whether that's helping someone with a simple task, or impacting thousands' of lives – you can make the world a better place for others.
Ben Duncombe
I went to college at Colchester institute and studied Mechanical Engineering with a plan to join the RAF once I got my qualifications, however upon leaving college I found out I couldn't join the RAF due to medical reasons.
At 18 I started my fist full time job as a CNC machine operator making components for the aviation industry. 1 year in I became a Team Leader, taking charge of a small team responsible for the more complex and expensive components.
At 20 I wanted a career change so I started an apprenticeship at a small telecoms business based in Braintree. I loved the work but the company never appreciated my hard work or my ambitions to grow.
Therefore at 22 I joined openreach as an Apprentice Fibre Engineer. I instantly fell in love with the nature of the work and the company itself as they recognised the potential I had within the first few weeks at basic training. I focused all my energy to the job for 18 months which allowed me to massively progress my career.
20 months into my career at Openreach I am now Assistant Manager for Fibre Network Delivery in Suffolk and Colchester, and I'm not going to stop there.
Ellis Golden (né Barran-Jones)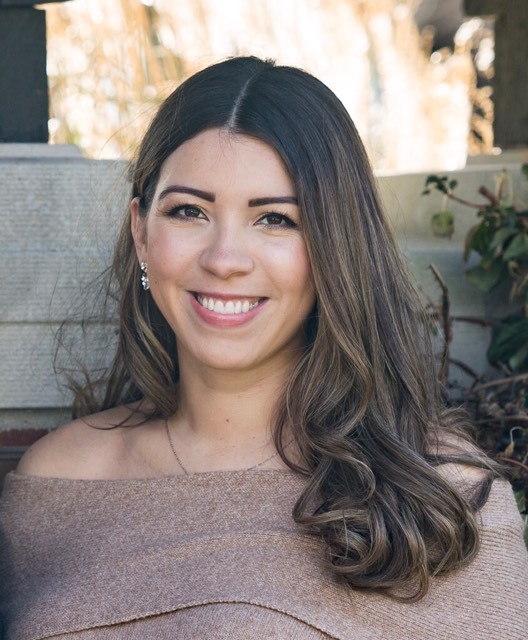 Leaver 2008
During my time at Honywood, I was involved with the school council, and became one of the three Lead Learners in Cohort 11. My experience throughout these roles sparked an early interest in Event Management, which is where my career has progressed.
After Honywood, I went to the Colchester Sixth Form College from 2008-2010 and took the International Baccalaureate to continue with a broad range of subjects. Choosing Maths, English, Biology, Psychology, Italian and German. I also became chairperson of the social committee, which allowed me to plan and host events within the college. Upon finishing in June 2010 I was presented with an award for academic achievement within the IB.
After college, I attended Brighton University from 2010 – 2014 and studied International Events Management. In the third year, I was offered a work placement in America working within the events team in private country clubs. I spent 6 months working at a beach club in Delray Beach, Florida and the second 6 months working at a golf club in Greenwich, Connecticut, just outside New York.
Upon returning to University for the final year I focused on my studies as well as working for the university as a student ambassador conducting open days and giving campus tours. I also formed a PR agency as part of one of my modules and worked with local business' to develop a hanging basket scheme to rejuvenate a rundown area of the town and increase sustainability. I graduated with a first class honours degree and was offered my first graduate job shortly after finishing.
In September 2014 I started working at Quaglino's restaurant in Mayfair as an Event Coordinator arranging events for both private and corporate clients. My role included coordinating all event details from the initial event enquiry through to the day of the event. Events ranged from 10-500 guests and included birthday celebrations, Christmas parties, anniversary dinners, film premiere after parties and weddings.
This role was a great first job and gave me invaluable experience, however I decided to move away from the hospitality sector and work within a corporate organisation. I then commenced a new role, working for Linklaters Law Firm, as a Learning & Development assistant, splitting my time between offices in Colchester and the head office in London. My role is to coordinate all the training programmes for staff in the Law Firm both in the practice and in business services.
In 2016, I returned to the USA to marry my fiancé who I met whilst on work placement in New York. I now live just outside of New York and I am expecting our first child in December 2017.
alice goodheart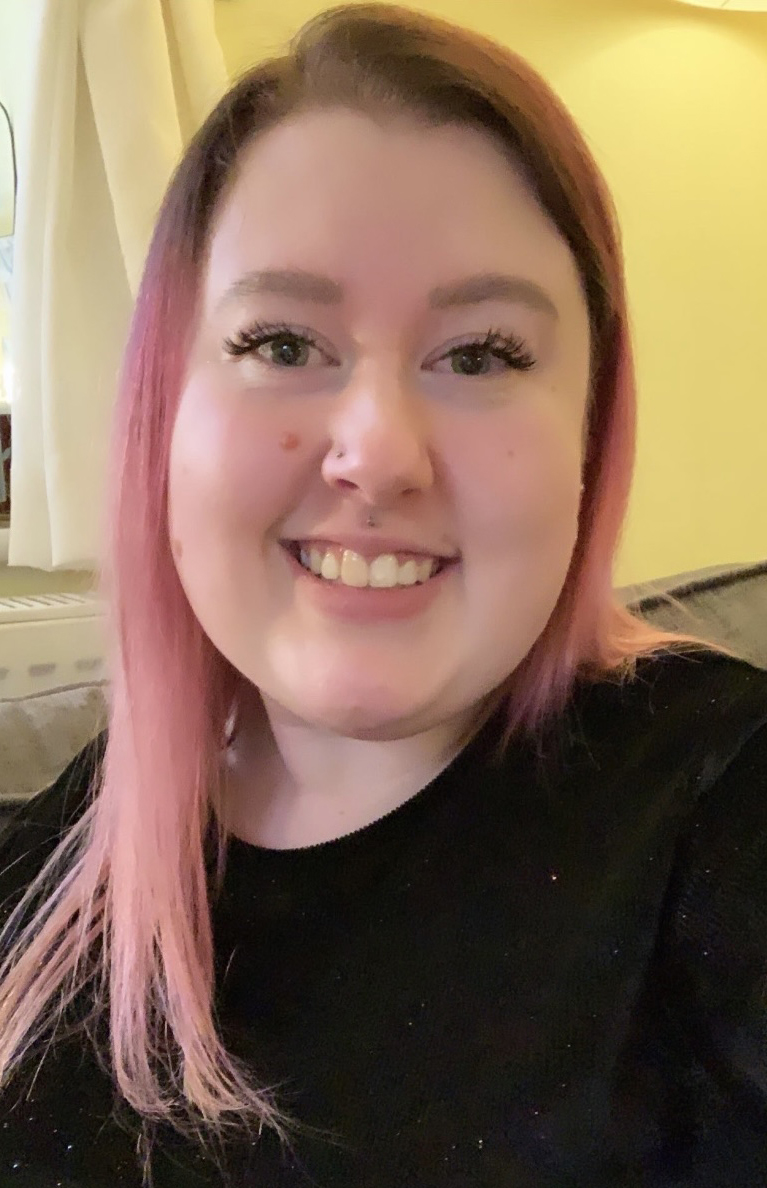 After finishing Honywood, I attended Colchester Sixth Form and studied for my A levels. Once finished, I undertook my degree in Education and Childhood studies in which I achieved a 2:1.
Whilst at Anglia Ruskin University I was the course rep for two years and also the Disabled Students Rep. For my dissertation and my disabled students rep role, I wrote a 'Disabled Students guide to Chelmsford ARU'. This has helped many disabled students since I have left.
I then started working for Essex County Council in 2018 and have had a few roles. I worked in Children's and Adults social care and now work as a Cabinet Assistant. In my role I support the councillor for Health and Adult social care and the Climate Czar.
Rhiannon griffiths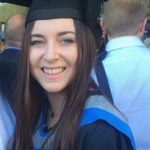 Leaver 2011
I left Honywood in 2011 and went on to study A levels in Law, English Literature, Philosophy and Drama and Theatre Studies at Colchester Sixth Form College. After which I studied Law at the University of Exeter, and I graduated in 2016 with a 2.1.
After graduating I decided to take a gap year and had an amazing time travelling around Australia and New Zealand! I was keen to see some of the world and meet people from all walks of life, before settling down for a career.
On returning, despite enjoying the study of Law, I decided it wasn't the career for me. I thought back to what I enjoyed studying the most at Honywood, and it was English; I've always been an avid reader. So I started to look into Publishing. I now live and work in London in what turned out to be the perfect fit for me -Publishing recruitment! I love the industry, I'm passionate about people and really enjoy learning about people's journeys and helping them to further their career.
THOMAS GRIFFITHS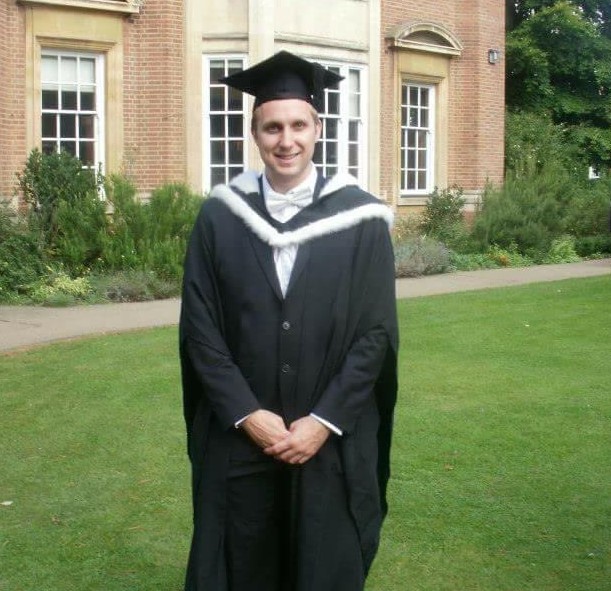 Leaver 2007
I left Honywood and went to Colchester Sixth Form after for 2 years doing A-Levels in Maths, Further Maths, Physics and Chemistry and somehow managed to secure a place at Oxford to Study for a Masters in Engineering Science.
I left Oxford with a first class degree, and during my time there become president of my college boat club, founded our college engineering society and organised events on the varsity ski trip (3000+ persons ski trip between Oxford and Cambridge).
I am now based in Aberdeen working for Shell as a Maintenance and Integrity Engineer, currently working on onshore support and will be going to a rig in the middle of the North Sea for 2 years!
I have fond memories of Honywood and a couple of years ago returned to speak at the GCSE certificate evening, sharing my experiences since leaving the school. I remembered that at their age I wouldn't of dreamed of going somewhere like Oxford or working in such a prestigious company as Shell, but decided to give it a go and it worked out, just because I wouldn't take no for an answer and persevered.
MARCUS HEWITT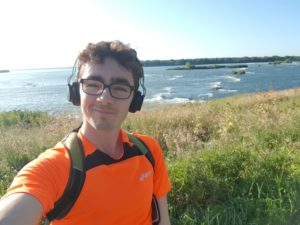 Leaver 2015
After leaving Honywood I took on the International Baccalaureate, an all-round course that challenged me immensely. At the start of second year I still had no concrete university plans, so I decided to dive in at the deep end and applied for the Vrije Universiteit in Amsterdam. Based on the IB course I was accepted, and I moved to the Netherlands in August 2017- the best decision of my life.
Continuing the theme of bold choices, I moved to Quebec, Canada, for six months to immerse myself in another language, and push my comfort zone cross-continental. During my stay I performed stand-up comedy in bars, and travelled across North America with a couple of friends.
Now back in Europe, I have been working as a freelance proofreader and copy editor for a handful of Dutch companies, in addition to producing online content for a small business based in the UK. I have begun a Masters in European Studies that will lead me to a career working for the European Union; for example, policy making and organising cultural events. I look back fondly at Honywood, thankful for the skills I learned there that have led me to make courageous decisions to improve my future.
Honywood helped me in my decisions by teaching me to learn independently- hang on! I know that sounds cheesy, but if I had followed the advice of The Sixth Form College I would have gone to Kent or Exeter to study. Only using my own volition and independent research did I find out all the information I needed to study and move to another country, a choice that has transformed my life.
CHLOE LILES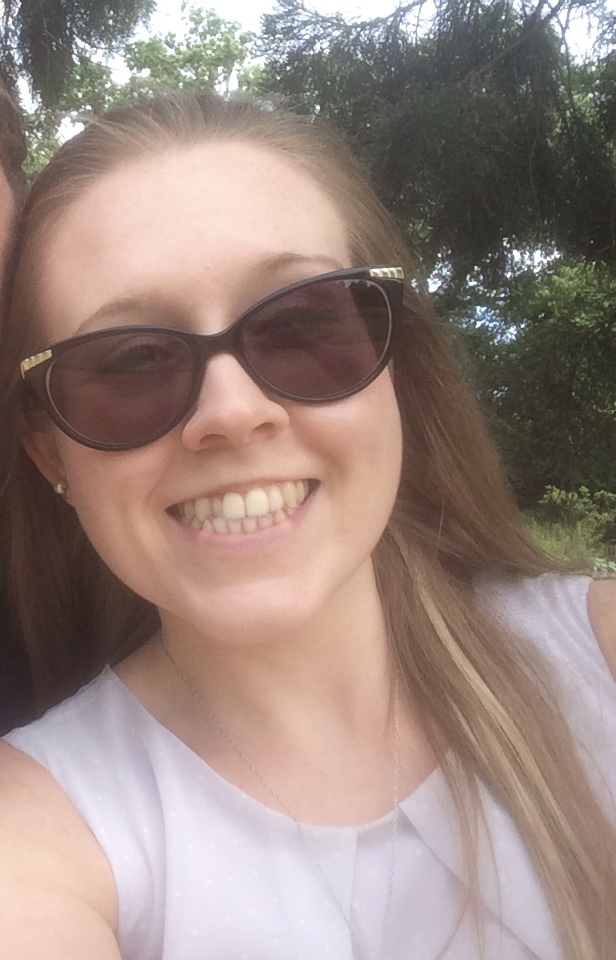 Leaver 2009
I left Honywood in 2009 and decided to complete a National Diploma in music at the Colchester Institute, I then continued with my studies at the Institute and managed to achieve a first in my BA (hons) degree in music. I then began work as a private and peripatetic music teacher, working within Colchester Royal Grammar School and Colchester County High School for Girls, before deciding to further my musical study by working towards my Masters degree in music, of which I have just completed and I will be graduating next March.
The passion that my teachers demonstrated throughout my time at Honywood school inspired me to want to feel this same excitement about my future career and also allowed me to gain the confidence to be able to reach any goal that I set for myself. I particularly thank the music department for their enthusiasm for the subject and I hope that I can now inspire the next generation of musicians within my own career.
JADE MORTON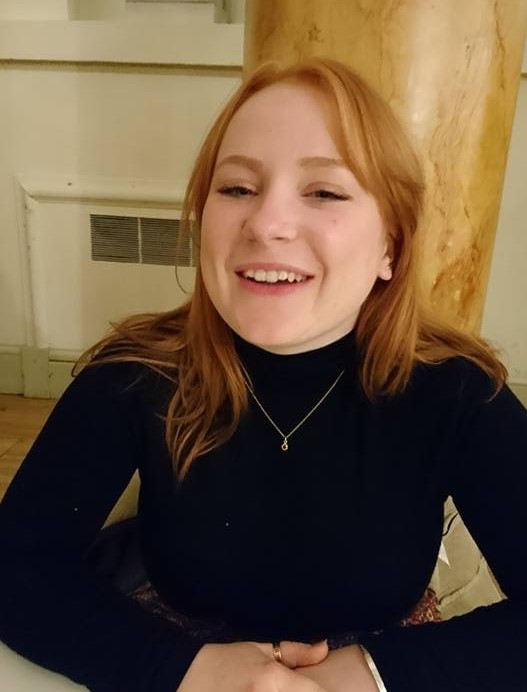 Leaver 2011
School days are the best of your life'. I remember everyone telling me this and my only reaction was the instant eye roll, however I've reached that age where looking back at Honywood it can be honestly summed up as such. My GCSE's for me, was a hard period of time, but the teachers at Honywood catered for this, all taking their time with each individual. We were not just numbers in a graph to Honywood but personalities that with their help could achieve their best.
These experiences have had such a positive effect on me that I've had the confidence to be in my third year of University 5 counties away in York. From Honywood I moved onto A-levels, with the commitment I learnt at school I managed to get an A* in my chosen subject to study further at University, this was Sociology. Now in my final year I've applied for a PGCE, (Post Graduate Certificate of Education). This will allow me to start teaching as a career in 2 years time! I can honestly say that this is directly influenced by my time in education, I would not of received the GCSE's I did without the teachers I had at Honywood School. I would also like have the same to be a positive impact like this in someone's life.
Sophie shelley (ne Partridge)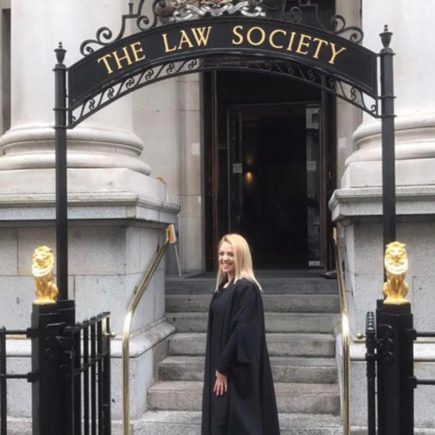 Leaver 2007
Looking back at my time at Honywood School it was one of the best times of my life. As a learner you do not realise when you are there but time certainly changes your perspective. I became a member of the School Council in cohort 9 and later became Honywood Schools first Lead Learner (Head Girl at the time). I learnt some valuable skills from both experiences and became confident in my own abilities. Honywood School was, and still is, an excellent place to learn. The teachers encourage you and ensure you are succeeding and helped me with every step. Since School, I went on to study my A-Levels at Colchester Sixth Form and received a place at Cambridge Anglia Ruskin to study my Law degree, achieving upper second class honours. I continued my studies for my Legal Practice Course and secured a Training Contract. I am now a qualified Solicitor practising at Ellisons Solicitors. I believe the support from Honywood and Simon Mason at such an early stage in my life gave me the ambition to achieve in whatever path I chose.
DANIEL SHYNN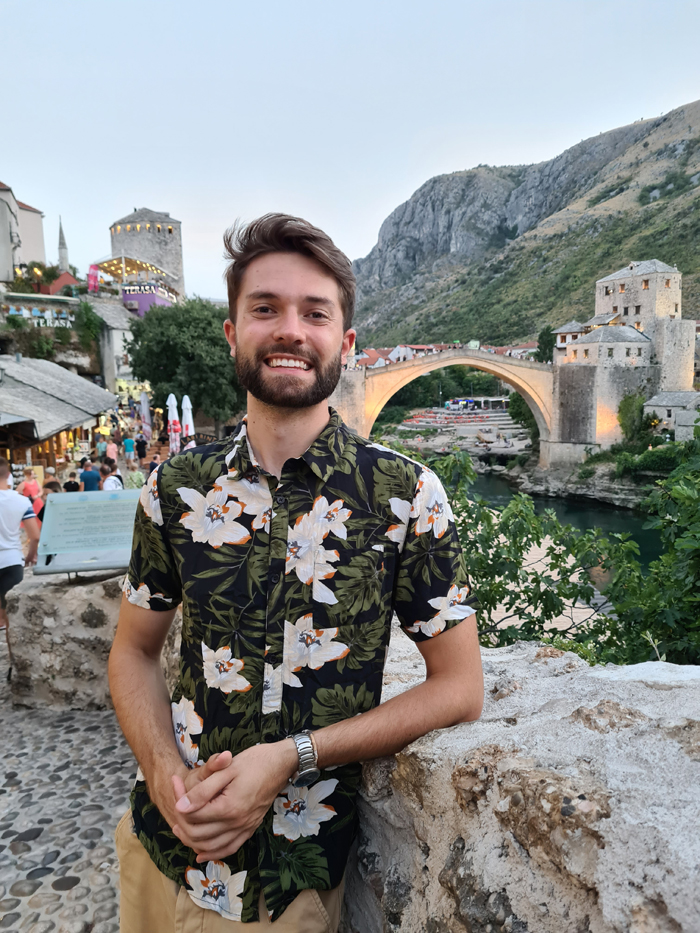 It has been six years since I graduated from Honywood, and yet the support and education I received still positively impacts my personal development and decision-making today. I finished my time at Honywood in 2016, immediately starting at the Colchester Sixth Form, but still quite unsure of what I wanted to do. My passion for history had been nurtured while at Honywood, but this only became evident during my time at Sixth Form, leading to my pursuit of history at my first-choice university, Lancaster University, in 2018. After three successful years, one of which was gladly spent on an Erasmus exchange at Freie Universität Berlin, I completed my bachelor's degree with first class honours despite the disruption caused by COVID. I had also managed to take part in a one-month volunteering programme teaching English in Poland before the final year of my bachelor's, which, combined with my experience as an archery coach, led to my interest in teaching.
I had procured a job contract at a school in Shanghai to teach English, but I was unable to get there due to pandemic border regulations and unfortunately had to let that opportunity go. Instead of letting the time pass, I went backpacking across Europe for two months, before taking on a job as a bartender back in England. Within four months I had become the assistant manager, and I continued to work in hospitality up until the time of writing, a year later. During this period, I missed the academic experience I had been exposed to at university and sought to continue with my work as a historian but in a more niche field. I was accepted onto a master's programme in Venice, Italy, to study Human Rights and Democratisation with a prestigious organisation working alongside the UN and EU. At the time of writing, I am packing my bags ready to move to Venice in a few days, and reminiscing over the path that brought me here.
If it had not been for Honywood, and the experience that I had had there, I may not have found that passion for history and academia so early on. I certainly would have struggled with the numerous setbacks I have had, particularly not being able to go to China and teach like I had originally planned. My success during my bachelor's was certainly no guarantee, but without that success, brought about from the skills garnered at Honywood, I would never have been accepted onto my master's. The perseverance that had always been a central point of education at Honywood pushed me on and I can attribute many important skills to my time at Honywood, even if I had not realised at the time how important the lessons I was learning would be.
No matter what stage of your life you are in, or how many setbacks you have faced, your time at secondary school will have a profound impact on the decisions you make. Luckily for me, I went to a school that taught me the fundamentals of perseverance, critical thinking, and ambition. Make the most of the opportunities that come your way, but always remember that it is your initiative that is the deciding factor.

josie thorogood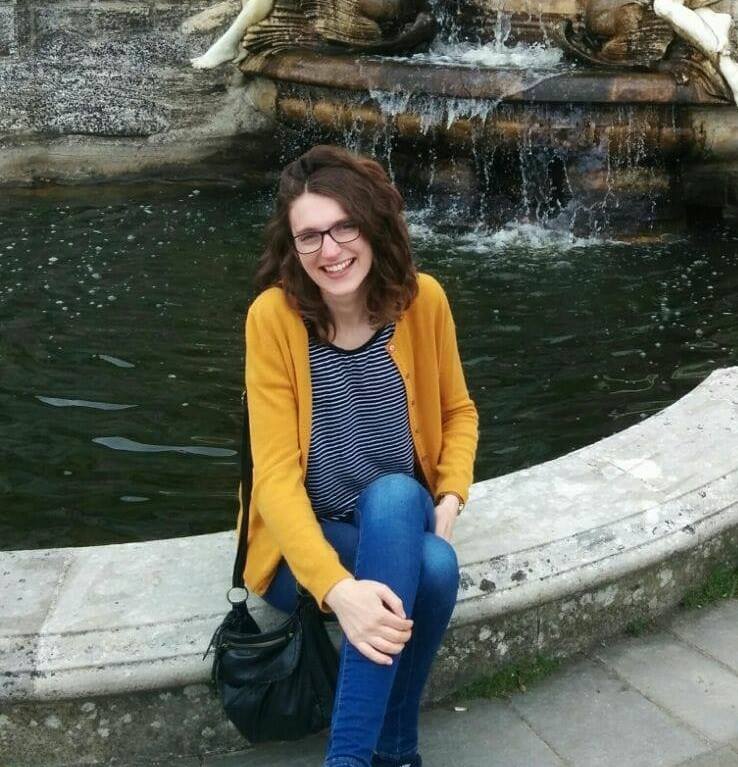 Leaver 2008
I left Honywood School in 2008. I attended Colchester Sixth Form College for 2 years then went on to study History at the University of York. Following my graduation in 2013, I worked as a waitress and shift manager in a local restaurant in Coggeshall for 9 months as I was undecided about what my next steps were. I then moved to London to start a visitor facing summer job with the Royal Collection Trust.
My summer role became a permanent one, which then became a supervisor role, and after 2-and-a-half-years, I then left Buckingham Palace to join the visitor experience management team in project managing the opening of the new Design Museum in Kensington, West London. I have now been there for a year and have enjoyed the opportunities that this has given me. What has been really important to me is that I enjoy waking up every morning going to a job where I have fun and am surrounded by a fantastic bunch of supportive colleagues and friends.
stepney thurgood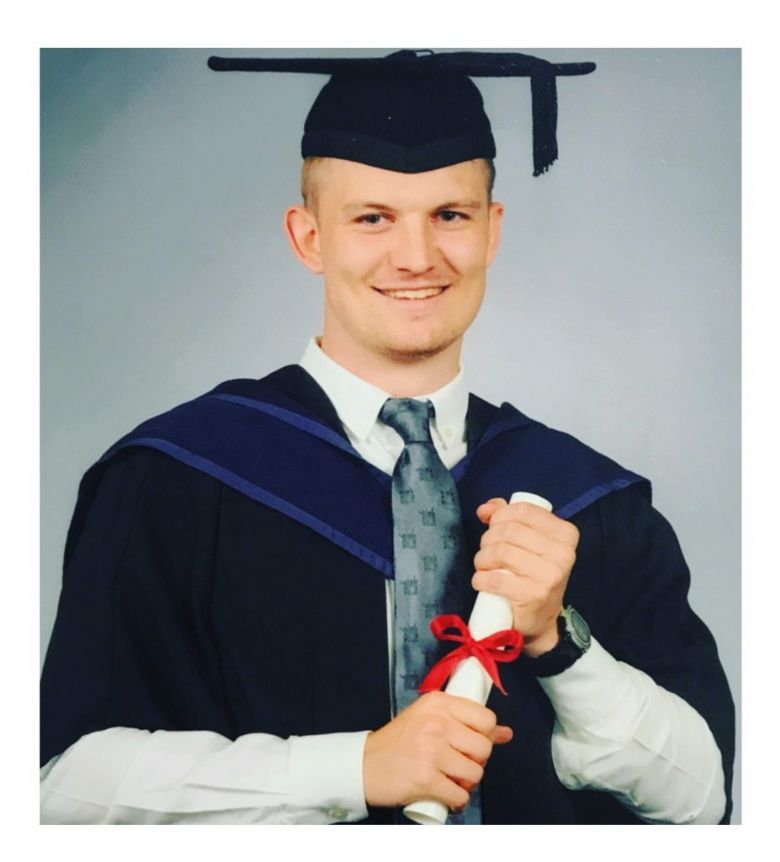 Leaver 2009
Following my five years at Honywood secondary school, I have pursued a career in the football industry. To do this, I spent two years at Hedingham Sixth Form completing a BTEC Level Three in Sports, Development, Coaching and Fitness. It was my intention to continue my education after college, as prestigious positions in football can require an undergraduate and postgraduate university degree. I chose to attend Solent Southampton University completing the BA Hons degree in Football Studies and then moving onto Middlesex University to study MSc Sports Performance Analysis.
Since leaving university I have had the privilege of being able to work for football clubs such as 'Barnet, Stevenage, West Ham United and now Brighton & Hove Albion'. I must reiterate the importance of pursuing your own career goals, I was always absolutely obsessed with football and many of my former teachers could tell you the passion that I had for it. Do not ever allow anyone to come in-between your future ambitions.
Update: March 2019, Stepney was offered a role at Premier League side Brighton & Hove Albion as a 'First Team Recruitment Analyst'.
ALICE WARBY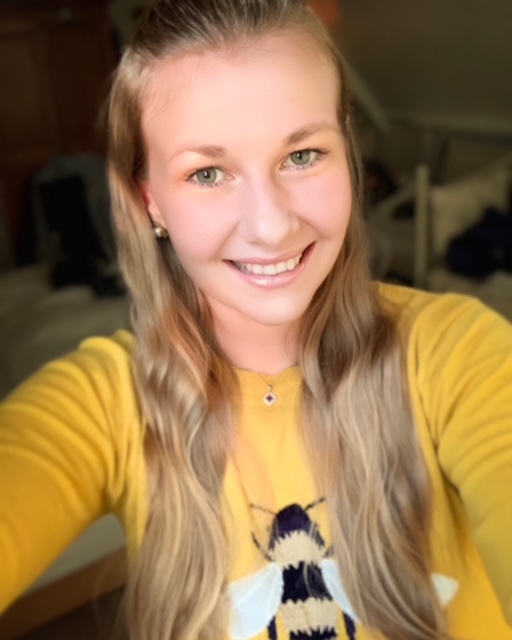 2006-2011
Throughout my time at Honywood, I loved music and I knew that I wanted to work in the arts. After my GCSEs, I studied English, German, Music, Music Technology and Philosophy at A-Level and then I attended Canterbury Christ Church University, where I was awarded a First Class Degree in BA (Hons) Music Industry Management. After graduating, I had several job roles in events, marketing and music administration and for the past three years, I have been working for Mountview Academy of Theatre Arts (a drama school university/conservatoire) as the Academic Quality and Compliance Coordinator. I work closely with music and theatre practitioners, but I get to use my strongest skills in data analysis, report writing, team work and communication every day. Although this was not a role I had even considered during my GCSEs, I said yes to every opportunity and experience and I always went with my heart. I am now also a governor in my local nursery and infant school in Cambridgeshire. Eventually, everything fell into place and it worked out for the best. My advice would be to always follow your heart, as you never know what is around the corner.
katie watts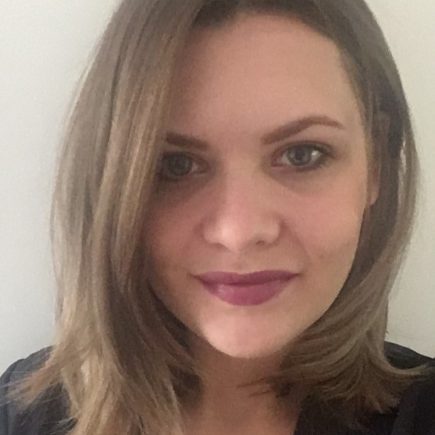 Leaver 2009
After Honywood, my A Levels included Government and Politics and Film Studies, and then I studied Film and Media Production at Sheffield Hallam University. It was a very practical course, and I was lucky enough to produce real short films screened at the cinema, but after I left, I knew I wanted to do more in the news industry.
I started by producing short films for a charity, which also gave me experience in events, public affairs (working with politicians) and public relations (working with the media). It was here that I met a publicist who took me on in my first PR agency. I've since turned my hand to all kinds of PR, including celebrity, beauty, tech, music and the energy industry. I found my real passion in personal finance, and now I run the press office for MoneySavingExpert.com, the website founded by consumer champion Martin Lewis.
Day-to-day, I work with journalists – in TV, radio and print – to make noise about our investigations, to get the public backing our campaigns, and to make sure that every consumer, even if they don't use MSE, knows what their rights are and takes action to save as much money as possible.
The best advice I can give to any school leavers wanting to get into PR is to know everyone. Network, go to events, volunteer your time to help with projects. Be available, be on the ball and people will remember you.
Becky White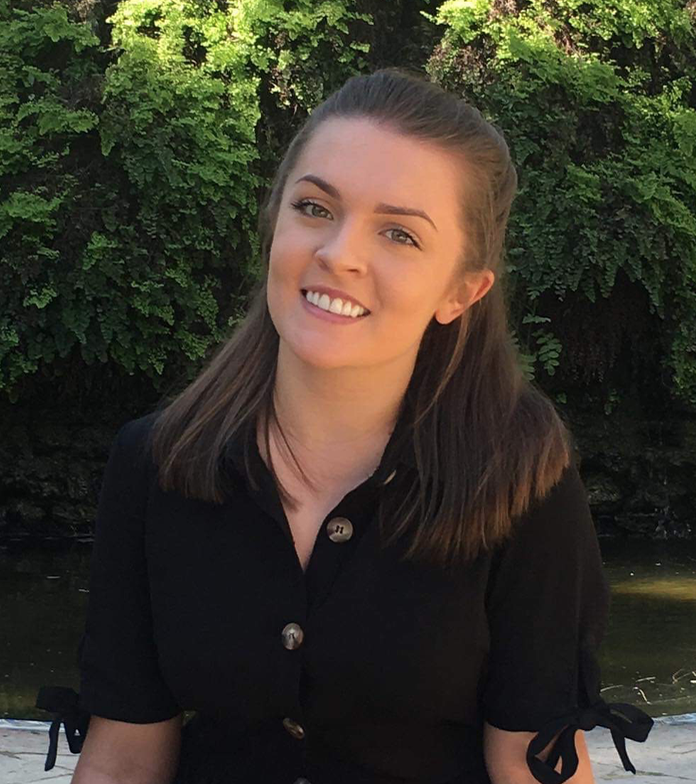 Leaver 2014
I left Honywood in 2014 and went on to Colchester Sixth Form to study Economics, Geography and Spanish where I achieved 3A*. I was also lucky enough to go on trips to Sri Lanka and Paraguay/Argentina which were absolutely fantastic. I enjoyed my subjects so much that I found it difficult to choose a degree discipline and so looked for a joint honours programme that would allow me to pursue my language.
I chose the University of Leeds to study Economics and Spanish. I highly recommend choosing 2 subjects as whilst it is difficult, it provides a nice variation and builds lots of different skills. Studying a language also allows you to do a year abroad, which for me was the highlight of the whole experience. I studied at a Spanish university for a year in Madrid, did a bit of tutoring and was able to travel to a new city each weekend whilst perfecting my speaking skills. Further to this I was also the Treasurer of the Spanish, Portuguese and Latin American society with some of my best friends. I would therefore like to thank Ms Ward at Honywood for making Spanish so enjoyable to learn from the offset.
Whilst on my year abroad I applied for summer internships in the field of insurance (as this has always been of interest), and was grateful to be accepted onto Allianz's Underwriting scheme. Following this I returned for my final year at university and graduated in Summer 2020 with a First. I have now returned to Allianz on their Graduate scheme, working as a property and casualty underwriter in Southampton.
If I had a piece of advice for Honywood students it would be to say yes to every opportunity (within reason), as your days at school/college/uni are numbered and you have to make the most of it! It also gives you a lot to write about on your CV!
sophie white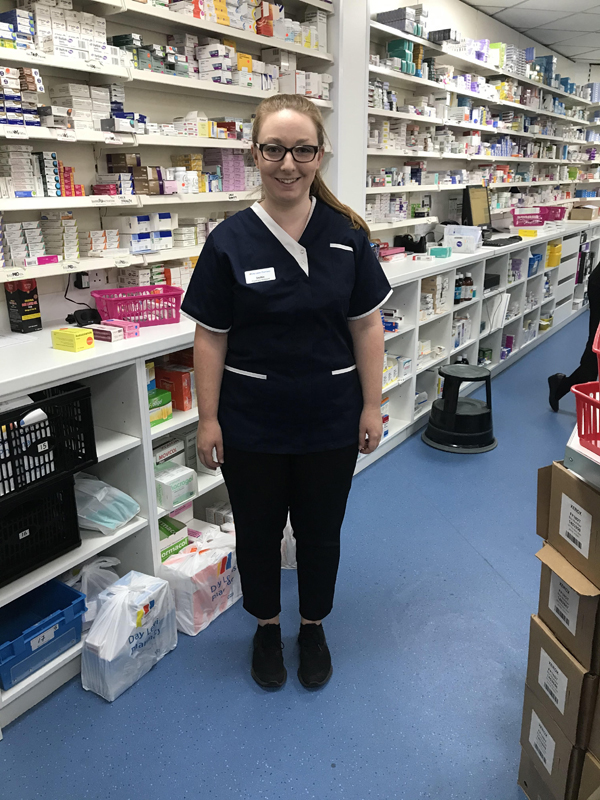 Leaver 2015
I left Honywood in 2015 and went on to study for my A levels in Biology, Chemistry, History and German at CCHS (Colchester County High School for Girls). I had always known that I wanted to work with people and I had seen this being as a teacher until my work experience in Year 10 when I was lucky enough to go to Broomfield Hospital. I spent time shadowing many different professions including doctors, nurses and physiotherapists but it was the pharmacists that stuck out to me. It was a profession I knew very little about it apart from that they stood behind the counter in pharmacies. When I researched more I found that they had a role in clinical settings where they managed patient's medicines and worked with doctors to make sure treatment is effective. From then on I was set on becoming a Pharmacist, it had the perfect balance of working with people but also using my passion for Science in an applied way.
Following my A levels, I went on to study at my first choice university - UEA (University of East Anglia), it was a good distance from home and I loved the campus feel. I studied an MPharm (Masters in Pharmacy) which is the qualification needed to practice as a Pharmacist. I have loved the university experience and I have learnt so much more than I ever thought possible. I am currently in the last few months of my Masters Year and to become a fully qualified Pharmacist, there is an additional paid training year with a final exam at the end. It is very competitive to work in hospital which has always been my desire along with a new found interest in becoming a prescribing Pharmacist and running my own clinics in GP practices. I have been lucky enough to secure my dream job where I will spend 9 months training clinically in a hospital setting at the Norfolk and Norwich Hospital and 3 months training in a GP practice in Norwich. I have completely fallen in love with Norwich and Norfolk whilst at university and I can definitely see myself settling here now. When I complete my training, I hope to secure a qualified job in either a hospital or GP setting - I am sure I will make up my mind for certain when I finish my training. Another thing I have realised though is there is still a part of me unfulfilled by my future as a Pharmacist and that is my passion for education. I have chosen to stay in Norwich partly due to the opportunities for teaching future Pharmacy students as a split post between teaching and practicing as a Pharmacist.
If anyone is at all interested in Pharmacy and wants to find out anything more, I am more than happy to answer any questions. It is a profession that is so poorly understood in terms of the breadth and scope of opportunities so I am keen to get the word out however I can.
HARVEY WILKIN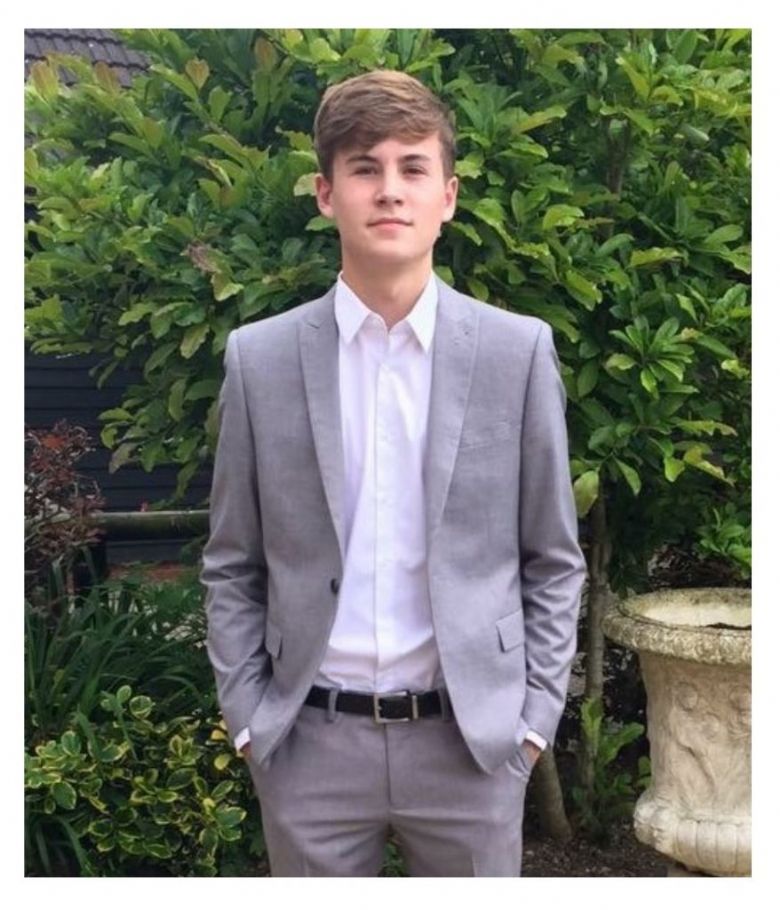 Leaver 2016

After I had finished school in 2016, I already had my apprenticeship lined as a Sales Apprentice at Lookers Land Rover. I've been here since. I didn't want to go to college or want to go to university so I had always wanted an apprenticeship, however I couldn't think of the right one for me or find one. For my work experience I had to find something to do and considering I like cars I just took a long shot and rang Land Rover in Colchester and they accepted me for the week. Whilst I was there they said to me they were impressed and actually offered an apprenticeship to me. I accepted and I'm still here making money and having a laugh. I think Honywood helped me develop to understand people and have confidence with anything I do. I don't think I'd be where I am now if it wasn't for all the advice and help I had at school.
LOREN WRIGHT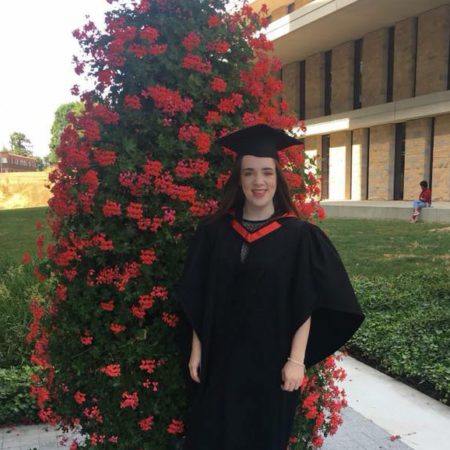 Leaver 2014
Since leaving Honywood five years ago, I have accomplished many academic achievements. I studied my A Levels at Colchester Sixth Form and earned grades I am proud of in English Literature and Language, Sociology and Media Studies, as well as in my EPQ. In July 2018, I graduated from the University of Essex with a degree in English and American Literature. My three years at university were challenging but enjoyable and I am extremely proud of everything I have achieved — particularly writing my 10,000 word dissertation!