MFL
Overview

"One language sets you in a corridor for life. Two languages open every door along the way."

Frank Smith
In Modern Foreign Languages at Honywood we strive for an authentic learning environment that enables learners to become citizens of the world through the power of language. We value the importance of laying a solid foundation of grammatical knowledge, vocabulary and intercultural learning; building on these to empower learners to become confident linguists.

As a result, our learners will possess the skills needed to unlock a plethora of future opportunities in our multicultural society.
KS3
During Cohorts 7 and 8 the focus of learning in languages is about the process of acquiring language. Learners will discover the techniques and skills of learning of language followed by the practise and the creative application of the language. The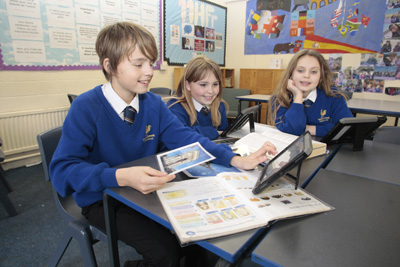 focus 'how we learn in languages' will enable learners to become successful later in their quest to be qualified with a GCSE in French, German and Spanish. Every learner at Honywood studies languages, from Cohort 7. All learners in Cohort 7 study French, with taster sessions for German and Spanish. In Cohort 8 when learners make their Guided Choices they have the choice of studying French, German and Spanish at GCSE. Learning is across a wide range of themes with the key focus on language acquisition & vocabulary. Learners will learn the building blocks of languages and how to piece them together to construct and use sentences successfully. For example, learners will learn the toolbox of grammar they need to communicate and express themselves successfully in French, German and Spanish.

KS4
From Cohort 9, learners begin the task of becoming qualified in languages with a GCSE qualification. Initially, learners build their confidence by applying the grammar toolbox and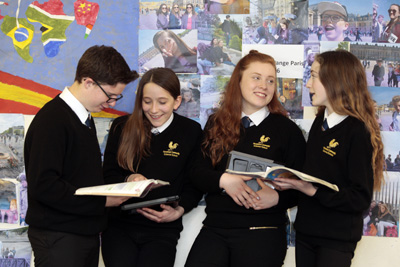 vocabulary they have formed to a range of themes: Family life, Fashion & shopping, Sports, TV & film, Music, Technology, Travel & tourism, Future & career plans and Social and global issues. Learners build upon their grammatical knowledge and construct an armoury of structures to communicate and express themselves confidently in their chosen language. Learners will have their progress recorded regularly across the four skill areas in MFL. These are Listening, Speaking, Reading and Writing. Teachers will regularly review the progress made in each skill area with feedback identifying where and how learners need to improve.
Trips
Following the return of trips and visits to school life we are pleased to be launching a new and exciting trip to Paris for our learners in C9. We will be offering the opportunity for our learners of GCSE French to inverse themselves in the language and culture with a 5 days/ 4 nights trip to Paris in July. As part of the trip learners will have the opportunity to visit the famous sites of Paris including, the Eiffel Tower, Arc de Triomphe, Sacre Coeur, Montmatre & the Palace of Versailles. In addition, there will be the opportunity for learners to spend a morning visiting our French partner school in Paris; St Michel de Picpus . Learners will travel to France by Coach & Ferry staying in specialist educational accommodation centres to the West of Paris.
In addition, we are also in the process of setting up future trips to Germany and Spain for our learners of GCSE German and Spanish. All future trips would run once every two years and be offered to C9 & C10 learners. For example, Year 1 French Trip and Year 2 German & Spanish Trip. Therefore, to allow the opportunity for as many learners as possible to take part including any double or triple linguist.